Latest Updates:
Van Accident


In late May, our van and trailer was in an accident.
The trailer only suffered minor damage, but the van was totaled,
suffering damage from the front windshield to the back bumper.
Considering the age of the van, we only had liability insurance converage,
so we will have to replace the van out of pocket.

Several people have contacted us asking how they can help continue
our ministry. The most important thing you can do is pray for us -
pray for our health, our saftey and that we continue in God's will.

For those who have asked how to help financially, donations can be sent to:

Crystal River Boys
P.O. Box 2077
Kingsport, TN 37662

---
We have a few appointments available for late 2016.

If you would like to have the Crystal River Boys at your church to worship with you,
contact Harold Coomer at 423-282-6882. If you have a specific date in mind (homecoming, pastor appreciation, etc.), please contact us as early as possible.

---
Our latest CD is entitled

Beyond This Veil.

Click the links below to hear three of the eleven songs on the CD.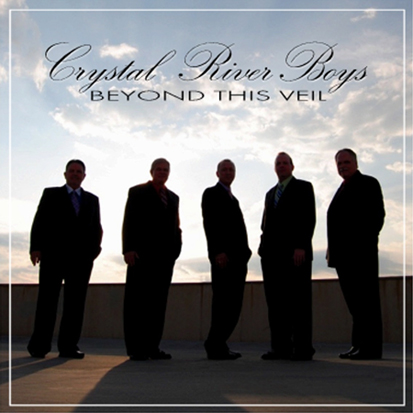 ---